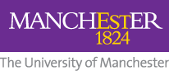 Recruiter videos
Videos are a great way for recruiters to share what it is like to work for their organisation or company, content varies from panoramic shots of the office environment to hearing about the kind of projects people work on day-to-day. Companies often ask their recent graduates to be part of their recruiter videos to help potential new employees (you!) understand their company culture, what the company and people are all about and to help you decide if their company would be a good fit for you.
You can find a range of recruiter videos hosted on YouTube from well-known brands like Dropbox, Shopify, Twitter, Hubspot and you should always include watching a company's video as part of your research. There are often several recruiter videos online showing different aspects of their business and culture so make sure you review them all. If you are impressed with a company's recruiter video write and tell them, if they have gone to the trouble of filming they are usually open to feedback and it could open the door for a speculative job enquiry. As part of Manchester Graduate Talent we have connected with a number of employers who have joined with us to bring you an insight into their companies.
Topdesk
TOPdesk was founded in Delft, the Netherlands, over 20 years ago by two students who wanted to make a difference. Their goal was to help others improve their customer service – with software that is simple and easy to use.
FM Outsource
We're a customer service outsourcer with a track record of providing great careers opportunities for university students. Joining our customer service team is an ideal role for earning money alongside your studies with flexible hours.
Five Wealth
Five Wealth Limited is a Wealth Management company based in Manchester City Centre. Focused on helping individuals and businesses understand and plan for their financial future.
Halecroft Recruitment
Halecroft Recruitment is an Executive Search and Selection recruiter committed to delivering outstanding professional service and providing bespoke recruitment solutions.
Xinlung Group
Take a look around our Manchester headquarters and meet some of our employees to get an idea of what it's like to work for one of the UK's leading education consultancies.
P&G
We hire based on the potential we see in people, so here, you'll be trusted to dive right in, take the lead and build billion-dollar brands that help make everyday activities easier and make the world a better place.
Enterprise Rent-a-Car
What is it really like to work for Enterprise Rent-A-Car? How you can work for this diverse, fun and rewarding company?
City Year UK
Through a year of full-time volunteering, 18-25 year olds can make a real difference to the life chances of school pupils from the most disadvantaged communities.
Network Rail
We invest a lot in our graduates because we want you to be the future of our business. We make a commitment to make the greatest possible use of their talent and capabilities and provide real opportunities for professional development.
Frontline
Frontline is a charity with a mission to transform the lives of vulnerable children by recruiting and developing outstanding individuals to be leaders in social work and broader society.
Teach First
Our Leadership Development Programme will equip you with the skills and confidence to become a leader, all whilst ending inequality in education.
TLT LLP
We are an ambitious UK commercial law firm combining expertise with open-mindedness, a flexible approach, where fresh ideas are valued and hard work is recognised.
Radius
You will be working with highly talented people, facing new and exciting opportunities from the start. We will partner together to make sure you have the knowledge, skills, resources and relationships to succeed.
SwatUK
SWAT UK is the largest independent provider of accountancy based compliance solutions, which are delivered through a range of training, consultancy and publications.
Sekisui Chemical Co Ltd
A High Performance Plastics Company utilizes its unique fine particle, adhesion and precise synthesis technologies to provide high performance materials to industry.
Atheneum
Atheneum Partners is a dynamic professional service company, join our multinational, multilingual team of enthusiastic individuals and start your career today.
Castlefield Partners Limited
We are a family of investment and advisory businesses at the forefront of growing the UK market for responsible, ethical and thoughtful investing.
Ultimate Products
Ultimate Products are the largest independent, full service product sourcing and design business in the UK. Their Graduate Development Scheme is one of the fastest-growing graduate programmes in the North West.
Sygnature Discovery
We are a drug discovery company with laboratories in Manchester and Nottingham, offering significant know-how and expertise across a broad range of therapeutic areas and biological target classes.
Revolut Ltd
Join our global community and get access to a world beyond banking. Revolut Ltd is a digital banking alternative that includes a pre-paid debit card, currency exchange, cryptocurrency exchange and peer-to-peer payments.
Interactive Investor
We are interactive investor (ii), launched in 1995. We're an award-winning online investment service that provides retail investors with unbiased financial information together with the tools and trading environment they need.
Fishawack
Established in 2001, we are a group of dynamic healthcare communications companies with teams across the UK, US, India, Portugal and Switzerland.
AJ Bell
Want a career with an award winning financial services business and one of The Sunday Times Top 100 Best Companies to work for? AJ Bell is one of the largest providers of low-cost, online investment platforms and stockbroker services in the UK.
Disclaimer
The videos accessible via this webpage have been produced by external organisations and the University is not responsible for their content. Any views or opinions expressed in the videos are solely those of the external organisations.
---